Applying for the President's Innovation Prize requires completion of five steps.
Step 1: Develop an idea.
It starts with an idea.  All graduating seniors are encouraged to think about how the President's Innovation Prize might help them create a for-profit company that has the potential to produce a positive and lasting social impact.
Step 2: Attend an information session with CURF.
The Center for Undergraduate Research and Fellowships (CURF) hosts weekly information sessions throughout the fall semester.  All interested applicants are encouraged to attend at least one information session.  Visit CURF's website for a list of upcoming sessions.
Step 3: Find a mentor.
Each President's Innovation Prize applicant is required to have a project mentor.  Project mentors must be Penn faculty or staff.  If you don't already have someone in mind, the Penn Center for Innovation (PCI) can help you find a mentor.
Step 4: Refine your idea.
Throughout the fall semester, PCI hosts weekly office hours to help President's Innovation Prize applicants refine their idea.  Visit PCI's website for more information.
Step 5: Apply.
When you are ready, you can submit your application on CURF's website.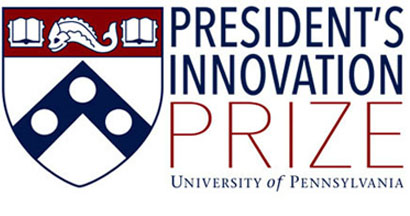 The deadline for the 2022 President's Innovation Prize will be announced in the fall semester.
Learn more at the Center for Undergraduate Research & Fellowships